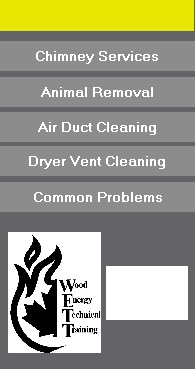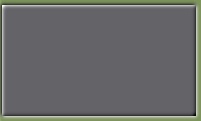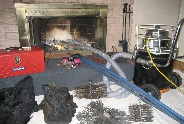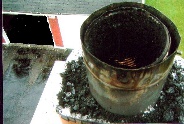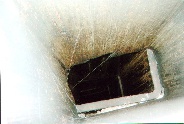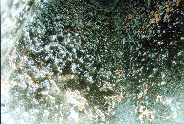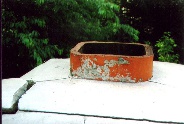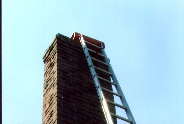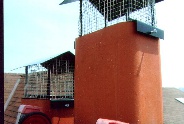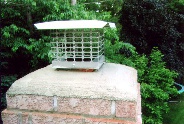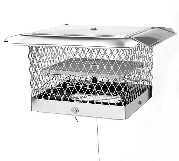 Metro Licensed

Contact us:

Copyright c 2011 Local Chimney Sweeps Inc.. All Rights Reserved // 416-727-6825, 905-477-3408

416-727-6825
905-477-3408

• Sweeping & Cleaning
• W.E.T.T. Inspection
• Liners
• Dampers
• Animal/Rain Caps
• Crowns/ Flue Tiles
• Troubleshooting & Diagnostics (Smoking, Draft, Blockage, Leaking, etc.)

- Lay a canvas drop cloth
- Switch on a industrial Hepa-filted Vacuum
- Sweeping Chimney with proper brush
- Remove Damper
- Hand brush smoke chamber
- Cleaning smoke shelf
- Re-install damper
- Bag the ash


There is always deterioration occurring on your chimney or fireplace/ woodstove due to the high heat, the rain, the severe weather, etc. Make sure your fireplace and chimney system are inspected by a technician certified under the Wood Energy Technical Training(WETT) program, which is also recommended by most insurance companies.

Feel cold draft, damper broken or missing? Here is the solution. Our energy-saving Top-Sealing damper can lower your bill, keep your home warm and protect your chimney from animals.

But Top-sealing dampers are not recommended with gas logs- failure to open could cause carbon monoxide to back up into the house

Broken crowns or flue tiles can cause water leaking and further damage the chimney. If left unattended, it will eventually lead to damage to the chimney structure beneath and firebox wall. Also broken flue tiles can attract the animal to nest in the chimney

We carry a very large selection of styles and sizes of animal/ rain caps, which prevent entry of water, leaves, animals, birds and other debris into your fireplace or furnace chimney. Copper, stainless steel, galvanized steel, black steel; round, square, and rectangle are a few of the choices available.

Experience Smoking, Down Draft, Blockage, Water Leaking, etc.? Our certified and experienced technicians can address your problems and have the solutions for you.

We always recommend the ash pit to be sealed up to prevent the hot ashes dropping down to the basement and smoke migration, which is fire hazard. Also we recommend a metal fireback in the fireplace to protect the rear wall of fireplace, and to generate heat back home at low cost.

Why chimney needs relining?
- Repair the cracked or broken clay liners
- Line an unlined chimney
- Meet the requirements for fireplace insert installation
- Reduce heat loss from the flue gases

•
Troubleshooting & Diagnostics

Chimney Services

Clause 2.6.1.4. Of the
National Fire Code
states that: " Every chimney, flue and flue pipe shall be inspected annually and cleaned as often as may be necessary to keep them free from dangerous accumulations of combustible deposits."